Blokss Operational Service& Support
Blokss Operational Service & Support is an organization that has departed from the belief in the traditional approach of consultancy and training companies in the area of World Class Manufacturing, Lean, TPM etc. in the industrial service sector.
Alternatively, our company aims to address the true needs of our clients in an innovative, effective and efficient way.
The foundation of Blokss Operational Service & Support is the recovery of the basic conditions within your company by focusing sufficiently on the people behind the functions within your organization.
It are not the well known methods such as 5-S, Focused Improvement, Kaizen, SMED etc. that will achieve sustainable successful changes within your organization; the real power lies within your employees!
If you have any questions, or if you would like to receive more information of the services we provide, you are free to make an appointment with one of our employees on tel. 0031 (0)412-404036 or to drink a cup of coffee at our office at:
Oostwal 171, 5341KM, Oss, The Netherlands.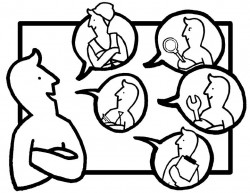 PROCESS-ORIENTED AND FOCUSED WORK